We are
Agentura Brno Models
Brno Models is helping organize events with hostesses in Czechia and abroad from 2010. We aim for progressiveness and flexibility. We love our job.

Contact us: hostesses@brnomodels.cz
Our

hostesses

Some of our 340+ hostesses
Our

team

Our team is taking care of the whole event. We provide hostesses and models for events not only in Brno.
I have years of experiences doing hostess and event manager

Monika Kolejkova

Event Manager

I am managing hostesses and models for several years. I mainly take care of non-Czech clients.

Sandra Golasova

Event Manager
Our

philosophy

We provide hostesses for a variety of events in Brno, in Czechia and even abroad more than 8 years. For those years we were gaining necessary experiences. Satisfied client and happy hostesses are our priority.
23 / 08 / 2023

You don't have a chance to promote a new vehicle every day and it is even more rare to reveal a new German Porsche. Our four hostesses had the opportunity to be part of the team who presented a new Porsche car at Mendel's Greenhouse in Brno. Our professional hostesses

16 / 06 / 2023

We provide hostesses for fairs, exhibitions, and science conferences too. And one of the prestigious conferences was held in Brno this June. Brno Models couldn't miss it and helped with the handy staff. Do you also want to be provided with personal help for your event? Contact us at hostesky@brnomodels.cz.

19 / 05 / 2023

Nine of our charming hostesses were present at Lasers + Optics conference in the beautiful Barcelo Hotel in the very heart of Brno. Insightful lectures and sparkling wine made the atmosphere really special and thanks to our Brno Models hostesses there was a women beauty present as well. We are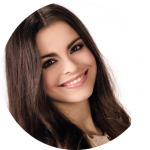 Postarám se o Vaši akci