Hostesses Brno & Prague
Are you looking for charismatic, reliable experienced hostesses speaking English, Russian, Italian, German and other languages for your event in Brno, Czech Republic? We are offering hostesses to MotoGP Brno too.
Contact us: hostesses@brnomodels.cz
200 hostesses
We are offering more than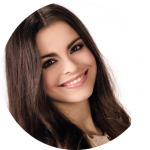 I will take care of your event - Sandra Golasova
Some of our 200+ verified hostesses
Are you looking for charismatic and experienced hostesses which are fluently speaking English, German, Italian, Spanish, Russian and other languages for your event? Your event will be nicely handled with hostesses from Brno Models. For more information please write us at:
Don't forget to mention information about your event (a type of action, date, and place). At this time our company Ornicus s.r.o. operates in Brno city and Prague.
Hostesses Brno means Brno Models. Our company with several year experiences will help you to improve your company event, your product at fair trade or look after your clients at the conference. We also have experiences with sending hostesses to Masaryk circle (Brno Grand Prix). Our hostesses are professionals in their fields.